Big-Time-Fun Birthdays in Crestwood!
EPIC PARTY
2 Slices of Pizza & Soft Drink
160 Play Credits
2 Hours Bumper Cars
1 Game of Mini Bowling
Guest of Honor Receives:
2,000 Prize Tickets
40 Extra Play Credits
ULTIMATE PARTY
2 Slices of Pizza & Soft Drink
125 Play Credits
2 Hours Bumper Cars
Guest of Honor Receives:
1500 Prize Tickets
40 Extra Play Credits
MVP PARTY
Only Available Monday – Thursday
2 Slices of Pizza & Soft Drink
100 Play Credits
250 Prize Tickets
Guest of Honor Receives:
1000 Prize Tickets
40 Extra Play Credits
All Birthday Celebrations Include:
• Dedicated Party Captain
• Reserved Event Space for 2 Hours
• Party Supplies: Balloon Centerpieces, Tableware, Paper Goods
• Print-At-Home Invitations
PLUS All the BIG TIME FUN your group can handle!
Invitations that can be easily printed at home. Download them, fill them out using Adobe Acrobat, then print at home. Download invites now!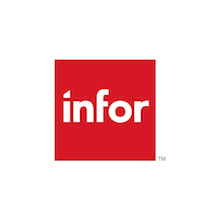 DISCLAIMER: Average game is 4-6 credits. 10 guest minimum on all packages. Packages require advance reservation with a $100 deposit and signed agreement.
Event Space is guaranteed for PAID PARTICIPANTS only; additional space may be reserved in advance for an additional fee based on availability.
Cancellation is available until 48 hours prior to event; less notice for cancelling or no-show events will forfeit the deposit. See Sales Team for more details. You may bring in a birthday cake or cupcakes for your celebration. NO ICE CREAM, INCLUDING ICE CREAM CAKES, NO OTHER OUTSIDE FOOD OR BEVERAGES WILL BE PERMITTED.
*IF YOUR BIRTHDAY IS FOR MORE THAN 18 GUESTS OR LESS THAN 3 DAYS FROM NOW, PLEASE CALL 708-389-7275 TO MAKE YOUR RESERVATION.
WHY IS AN IN THE GAME BIRTHDAY THE BEST BIRTHDAY?
Don't just take our word for it – see what real Party Parents are saying!
"Tiffany was a great host, she was very helpful and always around when needed."
-Toshia
"I am a Grandma and I always cook and have a backyard party for the kids and grandkids unfortunately I am now handicapped and can no longer do all of the necessary work! Everything was clean and beautiful and exciting for the kids they all old and young had such a great time that they gave me a hug and that's something that they didn't do even when I did all of the work (lol). Also it was very affordable because food is so expensive until the package deal was really nice! Thanks again for helping Grandma be cool again."
-Jodi
"Tiffany was great, she was attentive and kept coming back to see if we needed anything. She was very prompt."
-J. Cano
UPGRADE FOR FOR EVEN BIGGER FUN!
Add On More Food, More Activities and More Games to any package and save!
Favorite Platters:
In The Game Platter – cheeseburger sliders, chicken tenders, tortilla chips & queso with fries & dipping sauce $45
Kickin' Wing Platter – your choice of wing sauce with fries & dipping sauce $45
Fresh Seasonal Fruit Platter (serves up to 25 guests) $45
Cheeseburger Slider Platter $45
Mozzarella Cheese Stick Platter $35
More Play for the Party:
40 Play Credits for $8
80 Play Credits for $14
100 Play Credits for $20
120 Play Credits for $24
160 Play Credits for $27
200 Play Credits for $30
Add the In The Game Drawstring Backpack to an Ultimate or MVP party for only $6/each!
Pizza for Parents Too!
16″ Cheese Pizza $21
16″ Pepperoni or Sausage Pizza $23
Add Veggies +$1.5 / Topping
Add Chicken or Ground Beef +$5 / Each
Give your Kiddo a GLOW up!
Upgrade your party with a One-Of-A-Kind GLOW PARTY for only $65!
Package includes: Neon lit Party Room, Neon-reflective Party Favors, Neon Supplies (cups, plates, napkins, balloon centerpieces), & Glow Markers to decorate the table & A SPECIAL T-SHIRT for your Guest of Honor!
It's your kid's special day, so let's throw them a birthday party they won't forget! Throwing an epic birthday party in Crestwood has never been easier. Whether you're planning for a toddler or a teen, In The Game Hollywood Park is the best kid's birthday party place for all ages! They'll have the time of their lives, enjoying everything we have to offer!
What makes a birthday party at In The Game Hollywood Park unlike anything you've experienced before?
Preplanned Party Packages
We make planning your party simple with our pre-planned birthday party packages. Just pick the one that best fits what you're looking for and let's get this party started!
Need help? Our Party Planners will help you choose the perfect package to fit your party size and budget.
We Do The Work
Like we said, we know it's a lot of work to plan the perfect party. While you're running around trying to make sure everything's perfect, ever wish you could be having just as much fun as the kids? We can help with that! Let our team take care of all of the work. Parents can relax or join the fun while we do the cooking, cleaning and entertaining.
Fun Games and Attractions!
What's a party without the games? No, we're not talking about the usual musical chairs – we're talking about a whole new level of gaming! From thrilling video games like Halo, to exciting ticket redemption games like Hoops and Skeeball, kids of all ages will get "In The Game"!
But wait, there's more! Add go-karts, bumper cars and more to the party to take it to a whole new level of epic. No need to worry about the entertainment, we have it covered at the best kid's birthday party place in town!
Food For All!
You bring the cake, we've got the food! Hosting a birthday party at home usually sounds like a good idea until you've spent endless hours in the kitchen. Skip the work and leave the cooking to us! Our menu is filled with fan favorites from pizza to nachos and sliders. All made fresh with quality ingredients.
Questions before booking a party?
Let our party planners help make your celebration a success! We will respond to your inquiry as soon as possible.
NOTE: Reservations are not scheduled by sending this request. Our party staff will contact you to help plan and reserve your party.
Reserved event space is guaranteed for PAID PARTICIPANTS only; additional space may be rented for a fee based on availability. Birthday events may be cancelled for a full refund 48 hours prior to the event. Packages are subject to change without notice. Tax and gratuity are not included in prices listed. Rides and available attractions are subject to availability, weather and season. See Sales Manager for details.
Attractions vary by location, season, & weather; additional restrictions may apply. See Sales Manager for details.
PACKAGES SUBJECT TO CHANGE WITHOUT NOTICE. Tax & gratuity not included in prices listed.
BOOK ONLINE OR CALL: (708) 389-7275