Plan your own unique Adult Birthday Party!
More food, more laughs, more fun
The time has come to celebrate in style with perfectly poured drinks, delicious food and the most exciting games in town! There's no better way to celebrate a birthday than with a party at In The Game. You invite the friends and get ready to have the time of your life.
Enjoy Friends, Food & Fun!
Reserve the Perfect Party Package at In The Game!
For a BIG bash, work with our Event Planning Team and reserve a Banquet Package!
If you're looking for a great place to celebrate, In The Game always delivers fun with private party rooms and great prices. Private Banquet Parties start at $400! (plus taxes, gratuity, and room rental). Contact the Event Planning Team today for details.
For a BIG bash, work with our Event Planning Team and reserve a Banquet Package!
EAT WELL,

PLAY BIG

PARTY PACKAGE
Perfect for a group of 8 – 10 and includes table reservation for 60 minutes. You bring the guests, we bring the Food & Fun!
Package Starts at $359
STEP ONE: EAT WELL
1 – Burger Slider Platter
1 – Cheeseburger Slider Platter
2 – Kickin' Wing Platters
1 – 16″ Cheese or Pepperoni Pizza
1 – Mozzarella Cheese Stick Platter
2 – Tortilla Chip & Queso Platters
4 – Pitchers of Soft Drinks
STEP TWO: PLAY BIG!
Choose your Play Package! Split the credits between up to 10 Play Cards.
100 Play Credits Included!
OR UPGRADE TO:
200 Credits for $60
300 Credits for $130
400 Credits for $180
500 Credits for $230 (Save $90!)
Disclaimer: 50% Deposit due at the time of booking. Reserved seating is available for a MAXIMUM OF 60 MINUTES AND 10 GUESTS and does NOT include a Party Captain. Platters, Pitchers, & Play Cards will be ready at the time of check in and will be delivered to reserved space once final balance is paid. Package is not appropriate for guests under 13 years old.
Call our Event Planning Team now at (361) 937-9400 to get started, or fill out our form and we'll be in touch.
Let our Party Planners help make your celebration a success! We will respond within 1 – 2 business days.
NOTE: Reservations are not scheduled by sending this request. Our Event Planning Team will contact you to help plan and reserve your party.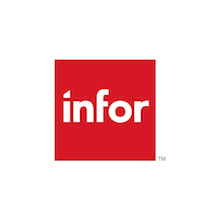 Let's make your party one to remember – You deserve it!